[ad_1]

Share and speak up for justice, law & order…
COHASSET, Mass. – Ana Walshe has not been seen since Jan. 1. Her husband Brian Walshe has been suspected of foul play in her disappearance. Now he is charged with her murder, the Norfolk District Attorney's Office announced Tuesday afternoon.
"Norfolk District Attorney Michael Morrissey announce the issuance of a murder warrant in the death of Ana Walshe, 39, missing from Cohasset since on or about New Year's Day," said an emailed statement from the DA's office, according to Fox News Digital.
"The warrant was issued from Quincy District Court today January 17, 2023; the arraignment may be as soon as 9 a.m. tomorrow dependent on defense attorney availability."
Brian, 47, has been jailed since Jan. 8 on one count of misleading investigators. His bail was set at $500,000 on that charge. He was previously on house arrest with an ankle monitor after pleading guilty to federal fraud charges in 2021.
The previously convicted Massachusetts art swindler who is now an accused murderer will be transferred to the Quincy District Court for arraignment, which will likely take place Wednesday, the New York Post reported.
Brian told investigators that he last saw Ana alive in the early hours of Jan. 1, when he claims she left their Cohasset home for a "work emergency."
However, Ana, who commuted between Massachusetts and Washington, DC, for her job with property developer Tishman Speyer, has not been seen since.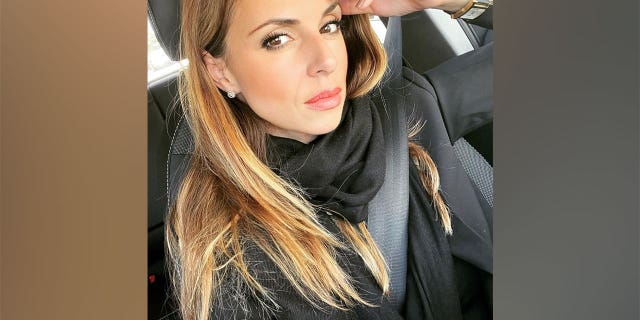 Ana Walshe pictured in a November 2022 Instagram post. 
Meanwhile, evidence has continued to mount against Brian. Despite his claims, there are no reports that she was headed on a work trip.
Moreover, there are no records of Ana getting a rideshare or boarding a plane at Boston Logan International Airport. The mother of three simply vanished.
Ana's employer reported her missing about noon on Jan. 4. Police blotters show that Brian did not call to report her missing until later that same day, three days after he claimed to have last seen her.
Incriminating evidence accumulated against Brian as prosecutors announced a search of the family's home, which revealed blood and a damaged knife in the basement. A subsequent search of his mother's residence and a nearby waste facility reportedly proved fruitful as well. Investigators collected items believed to have evidentiary value that included a hacksaw, hatchet and carpet that was pulled up, The Post reported.
Fox News also noted that investigators obtained evidence of Brian shopping for cleaning solutions and other items at Home Depot after Ana was reported missing.
Sources close to the investigation said a forensic analysis of Brian's phone revealed a Google search, "How to dispose of a 115-pound woman's body" in the days after Ana went missing.
As of Tuesday afternoon, it remains unclear if authorities recovered Ana's body.
Share and speak up for justice, law & order…
Continue Reading


[ad_2]

Source link