Share and speak up for justice, law & order…
JACKSONVILLE BEACH, Fla. – Police in Florida announced the arrest Wednesday of a suspect in the ambush murder of a Microsoft executive last year. It may not be the last arrest as officials said they do not believe he acted alone.
Henry Tenon, 61, was taken into custody for "Conspiracy to Commit Murder, Second-Degree Murder, and other charges" in the shooting death of Jared Bridegan, according to the Jacksonville Beach Police Department. The Microsoft executive was gunned down in front of his 2-year-old daughter in February 2021, the New York Post reported. 
Jacksonville Beach Police kept investigative details close to the vest and did not take questions Wednesday. They also declined to specify a motive or whether or not there was a personal connection between Tenon and Bridegan. However, authorities do not believe the criminal defendant was a solo act.
Although police said Tenon did not act alone, they declined to say if they had information connecting him to Shanna Gardner-Fernandez, Bridegan's ex-wife, or her new husband, Mario Fernandez. The two had previously been identified as suspects in the case.
Jacksonville Beach Police Chief Gene Paul Smith noted the lack of information, and said, "We hope to have more answers to provide to you, even if it cannot be today."
In February 2022, Bridegan, 33, had dropped off his two children he shared with Gardner-Fernandez, 35, at her Jacksonville residence and was driving home to St. Augustine with his 2-year-old daughter Bexley sitting in the back seat.
During the drive, Bridegan noticed a tire in the middle of the road. As he stopped to remove it, he was gunned down. Police believe it was a planned ambush, The Post reported. 
Jared Bridegan was killed in front of his daughter in February 2022. (

GoFundMe)
Bexley, one of two children Bridegan shared with his second wife, Kirsten Bridegan, sat in the car on the inactive street for about three minutes before a passerby saw the man lying in the roadway, and called police.
Bridegan and Gardner-Fernandez were involved in a hostile custody dispute at the time of his death. Their marriage previously crumbled after she reportedly had an affair.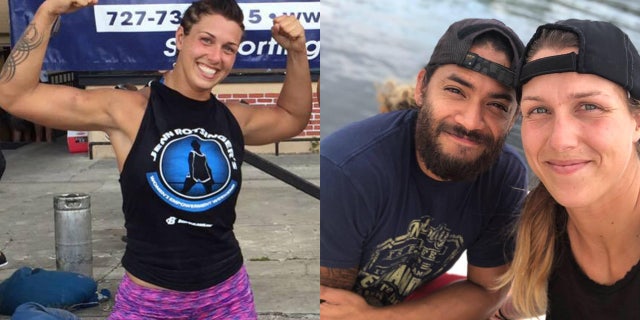 Notably, Gardner-Fernandez and her new husband hired Henry Cox III, a distinguished defense attorney, soon after the homicide occurred. They have adamantly denied any role in Bridegan's death.
Sources told The Post that Gardner-Fernandez and her current husband are now estranged, as she recently moved with her two children to Richland, Washington, without him.
Share and speak up for justice, law & order…