[ad_1]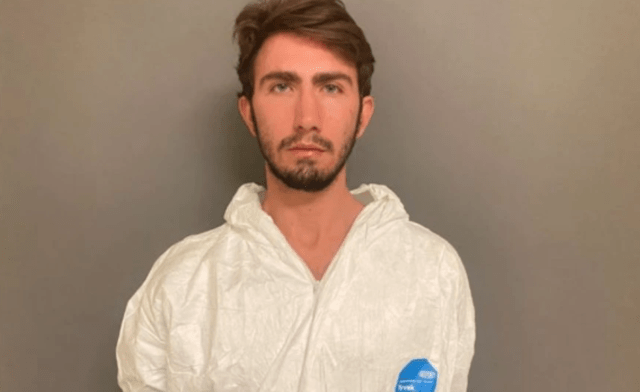 Share and speak up for justice, law & order…
IRVINE, Calif. – A 24-year-old California man was arrested in Irvine for his father's homicide after the victim's body was discovered Saturday in a home they shared, according to police.
The deceased man was identified as 69-year-old Bruce Shipper. When he didn't show up for work on Saturday, a friend stopped by his home to check on him. The suspect, identified as Tyler Shipper, 24, "appeared disheveled" and wouldn't let the friend inside the house to check on his father, Irvine Police said in a press release.
As a result, the friend called the Irvine Police Department to report the suspicious circumstances. Officers responded to the Shippers' residence and found the father dead, KTLA reported.
Law enforcement authorities said it appears the two men are the only people living in the residence. Police recovered a knife that is believed to be the murder weapon.
The son did not appear injured and a motive for the homicide was not disclosed by police, if one is even known.
Tyler Shipper was arrested and booked for his father's death. Criminal charges are pending.
The Irvine Police Department is asking anyone with information to call Detective Madalyne Siebe at 949-724-7098 or email [email protected]
Share and speak up for justice, law & order…
Continue Reading


[ad_2]

Source link