[ad_1]

Share and speak up for justice, law & order…
AVONDALE, Ariz. – An Arizona gas station clerk shot an armed robbery suspect as the perpetrator threatened the clerk and a customer by aiming a gun at them, officials said.
A gunman hiding behind a mask came into the Food Mart at a Chevron gas station in the city of Avondale just before 5 a.m. Wednesday and pointed his firearm at the clerk as well as a customer, Avondale Police told FOX 10 Phoenix. The graveyard clerk told the news outlet the suspect mumbled the words "rob" and "money."
"In all reality, he didn't need to say anything," the clerk, identified as Brian, said. "The moment he pointed the gun at me, it was pretty obvious what he was there for."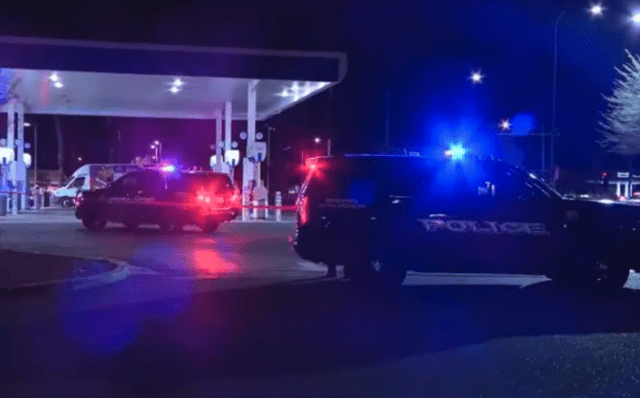 Brian said the gunman aimed the weapon at a customer, so he took action with his own firearm to defend the person in the store, and shot the suspect. He told a local reporter that he has personally trained for such encounters, particularly working the graveyard shift. 
"The suspect became distracted by another person in the store and the store employee took the opportunity to pull out and use his own firearm, shooting and injuring the suspect," the Avondale Police Department said in a statement.
The suspect was transported to a nearby hospital in critical condition. No one else was injured during the crime. Police have not yet identified the perpetrator, FOX reported.
Naturally, investigators will review surveillance tape from inside the store and interview witnesses as part of their investigation, authorities said.
There were no further details immediately available as the investigation remains ongoing.
Share and speak up for justice, law & order…


[ad_2]

Source link